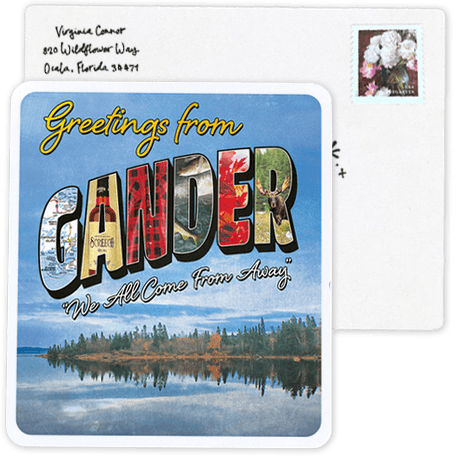 Whether you're saying thank you, telling someone you care or celebrating a special occasion, send a personal message with a real, handwritten card that's sealed, stamped and mailed — all from your phone.
We've partnered with Felt to spread the message of kindness.
Use code COMEFROMAWAY to send your first card free.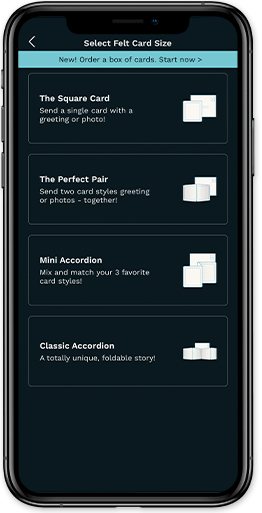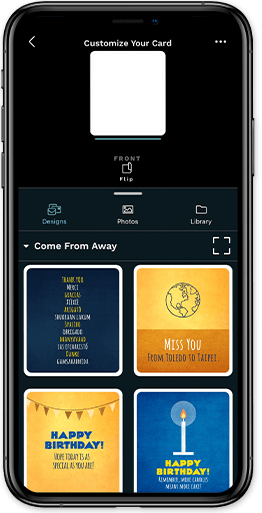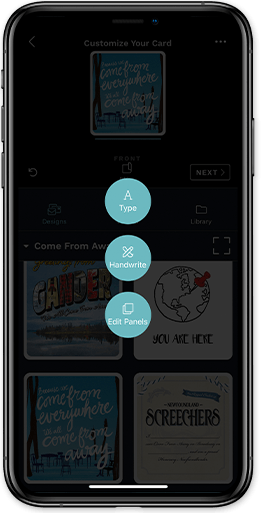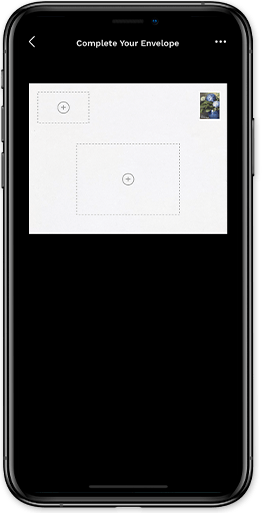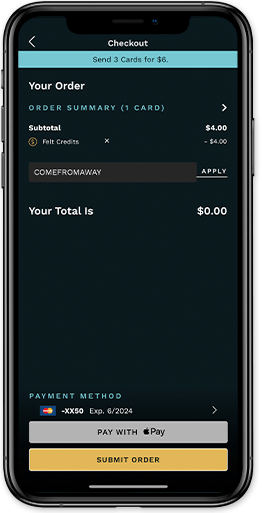 Valid for one card and shipping, per user.