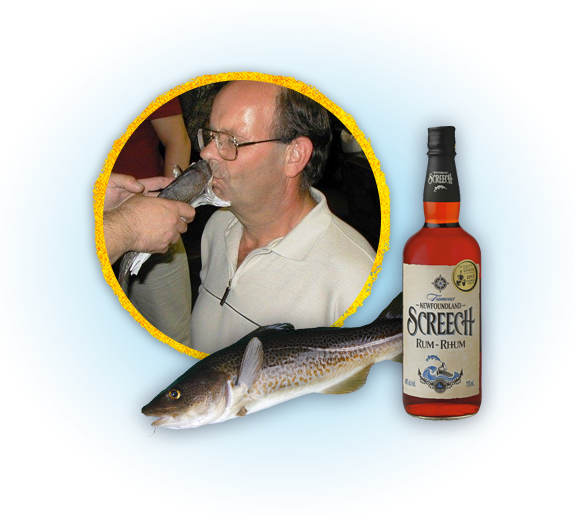 Kissing the cod or a "Screech-in" is a Newfoundland tradition used to welcome newcomers, so it is fitting that the "Come From Aways" were welcomed in this way.
The ritual is typically performed at a pub by a Newfoundland resident.
The newcomer kisses a codfish and is asked by a resident, "Is ye a Screecher?" The newcomer must reply "Deed I is, me old cock, and long may your big jib draw!" which translates to "Yes indeed, my friend, may there always be wind in your sails." At that point, they consume a shot of Screech (a type of rum) and receive their certificate from the Royal Order of Newfoundland Screechers.