Gander
and its neighboring towns
Glenwood
,
Lewisporte
,
Appleton
,
Gambo
, and
Norris Arm
all welcomed "Come From Aways" into their homes.
BY THE NUMBERS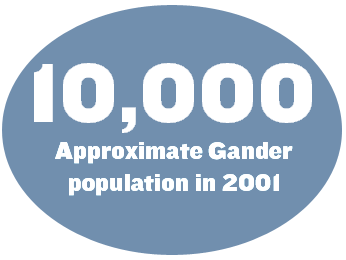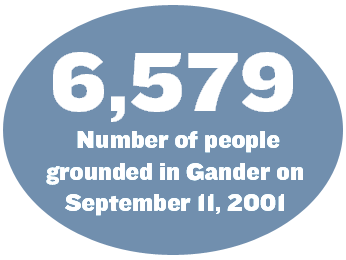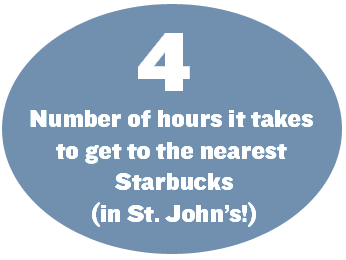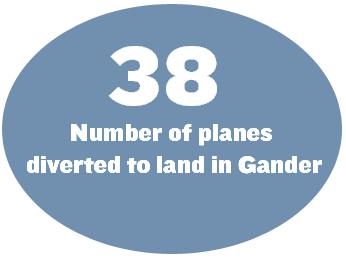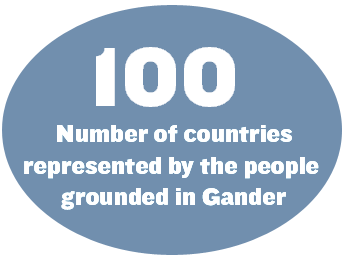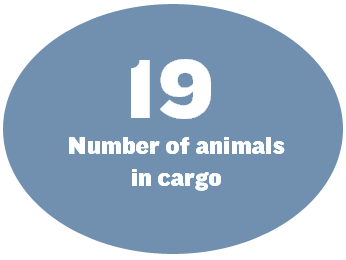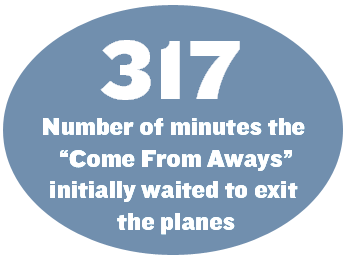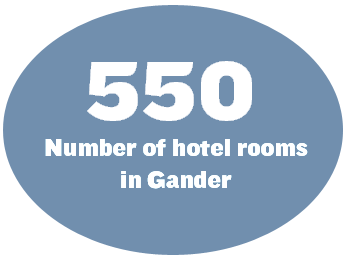 SPEAK LIKE A NEWFOUNDLANDER
Roll overTap each bubble to learn more about each "Newfinese" phrase (the Newfoundland insider language).










IN 2011, GANDER WAS GIVEN
TWO STEEL PIECES

RECOVERED FROM THE

WORLD TRADE CENTER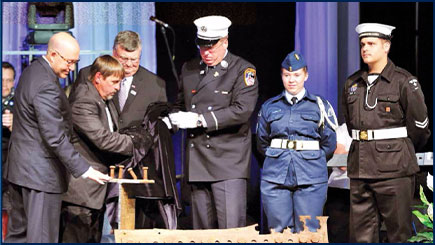 THE SCREECH-IN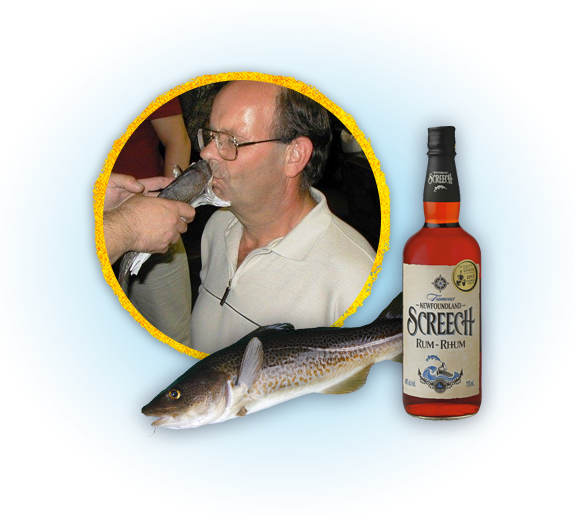 Kissing the cod or a "Screech-in" is a Newfoundland tradition used to welcome newcomers, so it is fitting that the "Come From Aways" were welcomed in this way.
The ritual is typically performed at a pub by a Newfoundland resident.
The newcomer kisses a codfish and is asked by a resident, "Is ye a Screecher?" The newcomer must reply "Deed I is, me old cock, and long may your big jib draw!" which translates to "Yes indeed, my friend, may there always be wind in your sails." At that point, they consume a shot of Screech (a type of rum) and receive their certificate from the Royal Order of Newfoundland Screechers.