Welcome to the Rock
Welcome to the fog, welcome to the trees,
to the ocean and the sky, and whatever's in between.
To the one's who left, you are never truly gone.
Our candle's in the window and our candle's always on.
When the sun is coming, and the world has come ashore.
If you're hoping for a harbor than you'll find an open door.
In the winter, from the water, through whatever's in the way,
to the ones who have come from away,
Welcome to the rock!
To post the badge on Instagram, please save this photo to your device and share from the Instagram app.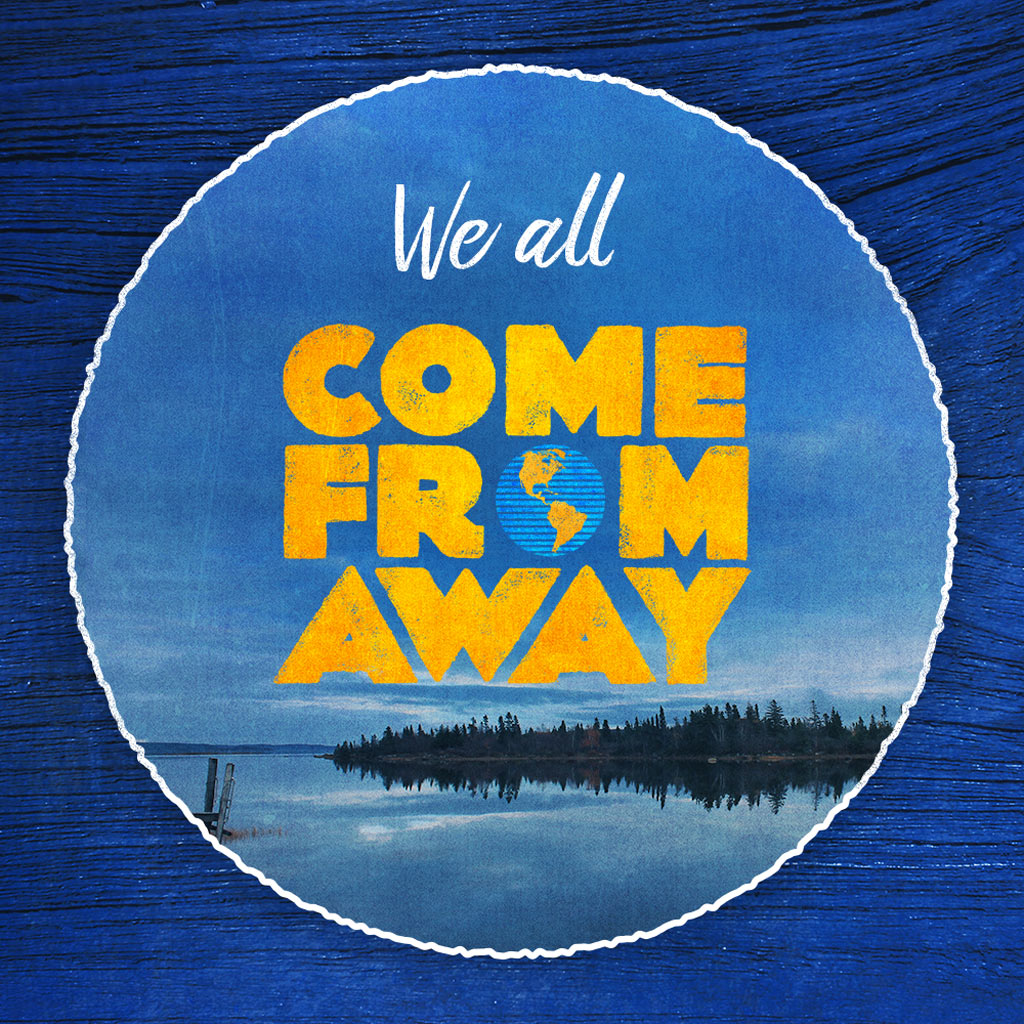 To post the badge on Facebook, please save this photo to your device and share to Facebook.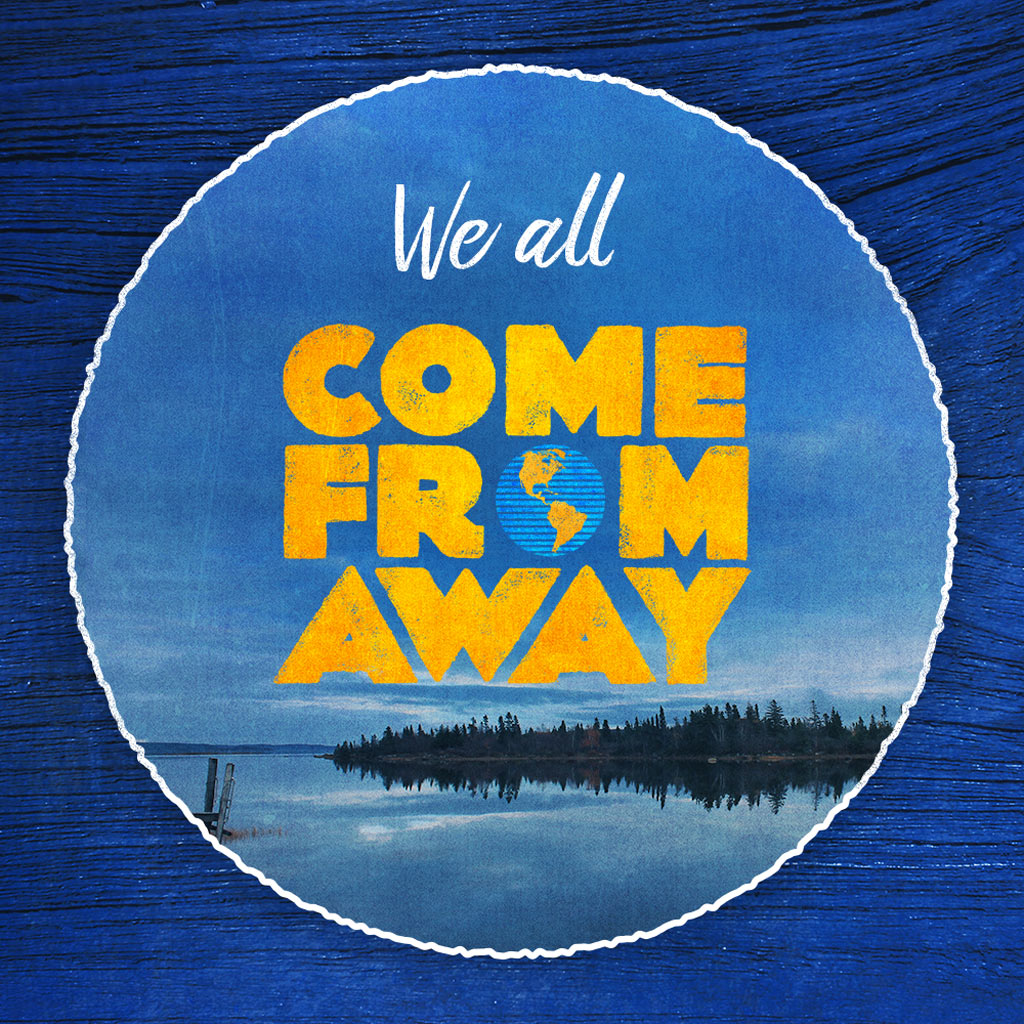 Once you've accepted the challenge, please save this photo to your device and share to your Instagram story. Make sure to tag your friends to spread the challenge far and wide!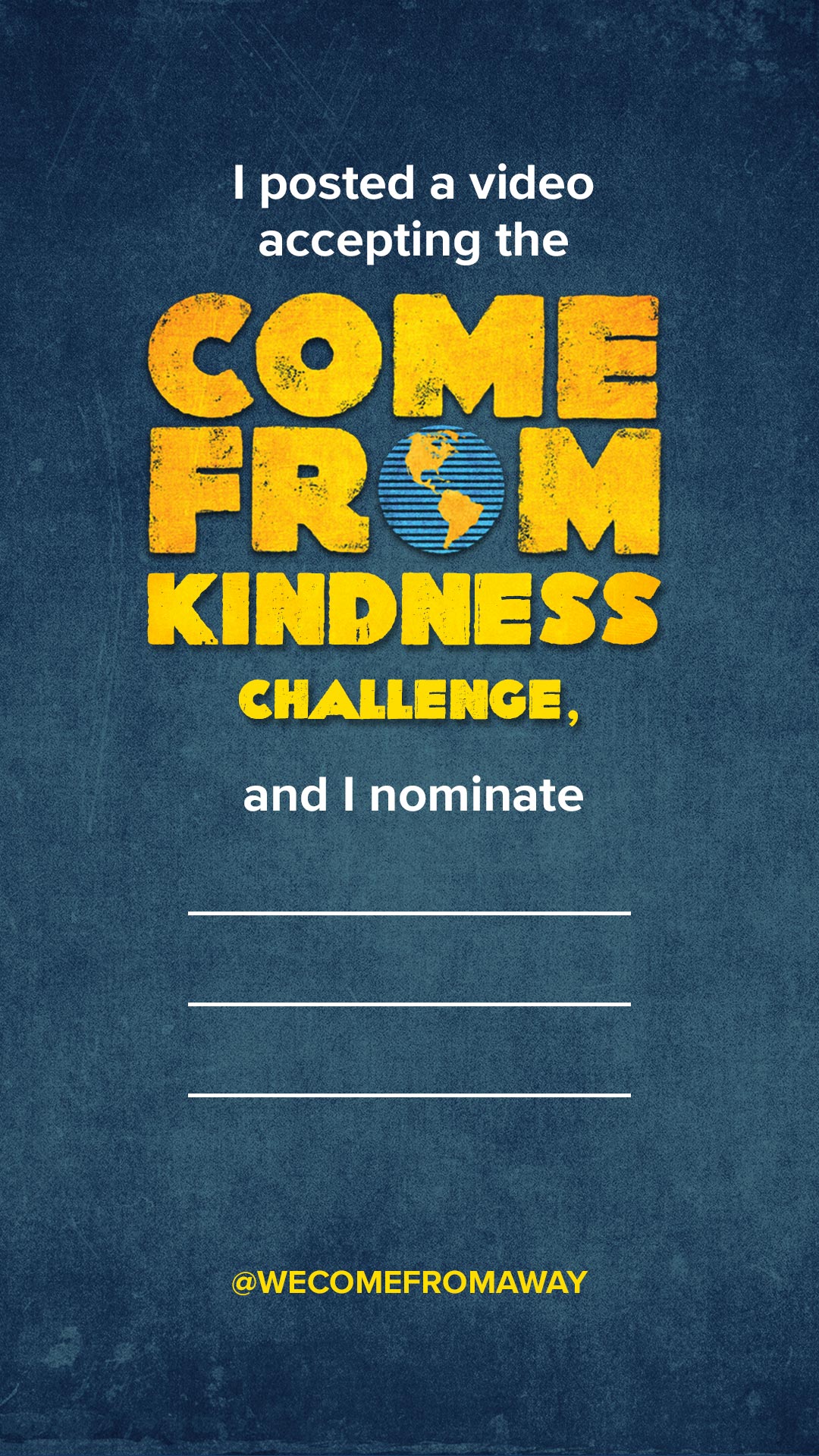 BOOK IN ADVANCE

Availability tends to decrease closer to the actual performance date.

UPGRADE TO PREMIUM

Premium seats are the best seats in the house, and may still be available when general tickets are not. Buy Premium tickets HERE.

CHAT WITH US

Open our interactive chat window to ask questions about ticketing, learn more about the show and our true story, and more!
RUSH TICKETS

A limited number of $38 rush tickets are available for purchase in person at the Gerald Schoenfeld box office when it opens 10 AM (11 AM on Sundays) for that day's performance only. Limit two per person, subject to availability. Cash & credit cards are accepted.
Broadway performances of COME FROM AWAY will resume on Friday, January 7 2022 at the Schoenfeld Theatre.
With special thanks to our remarkable company, onstage and off, it is because of your talents, dedication, compassion & community that we will continue to welcome audiences to The Rock.
We are here because of you!